Favorite things seen and read  from this week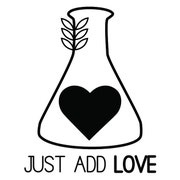 A new Etsy shop and local to me, Just Add Love Naturals , handmade organic herbal skincare. I ordered the Pain Relief Bar for my husbeast's stocking.
---
"Museums and galleries are far more inclusive than they were a generation ago, and no election can undo that." http://wny.cc/2GZ8306YoLH 
---

This Wonder Woman print by jenbartel is not only amazing but it also raised over $1,500 for the ACLU ♥
---

Pantone's color of 2017 is
15-0343 'Greenery' . I dig it.
---
What to give a sewist for Christmas (or any holiday,really)
---

This cat necklace by A Muse Ink.
---
Giant Octopus – a free knitting pattern by  Sara Elizabeth Kellner.  Based on characters in Cornelia Funke's upcoming children's book, "Lilli and Fin."
---
Paste's "Favorite Comic Book Cover Artists of All Time"
---
Gold Hyksos Headband with Heads of Gazelles and a Stag, ca. 1648–1540 B.C.
via The Met