I finally watched Catching Fire last night. There's this one scene toward the beginning where Katniss is wearing a knitted  sweater vest cowl thingy. I said out loud,"I wonder how many knitters tried to make that?"
Boy, do I know my knitters.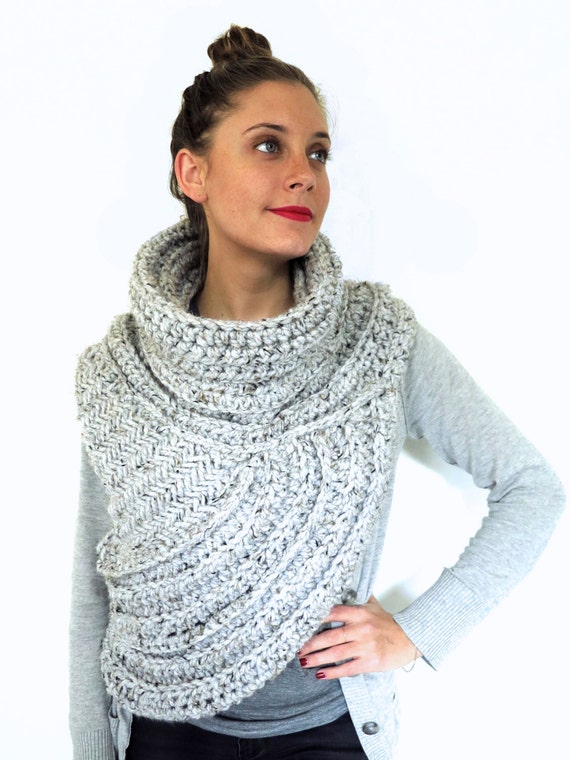 PATTERN for Chunky Knit Crochet Asymmetrical by TwoOfWandsShop.
The Red Heart version isn't nearly as nice but I love that they called it a Survival Cowl.
In this Bad Lip Reading, Peeta doesn't seem to like it much. "You gonna wear that?"  (:34 in)