In a couple of weeks, I will be 40. Age is just a number to me but birthdays are always special and worth celebrating. I put in another year into this thing called life and didn't blow anything up ? Yes, I think that deserves some reward. And cake, please.
So, I'm sharing my birthday celebration with everyone else. From now until the end of March (my birthday is a month long affair), you can use coupon code BIRTHDAY for 40% off everything in the Etsy shop. I'm also slashing prices on quite a bit so I can move it out of my house and in to yours. Happy My Birthday, everyone!
Lots of new things going in both the Etsy and Ebay shops starting today, too. My word of the year is "productivity" and I'm making good on that by purging the enormous stash of Things To Sell. I made a list of 40 Things To Do While I'm 40 and buying a house is on that list. The more I sell now, the less I have to move!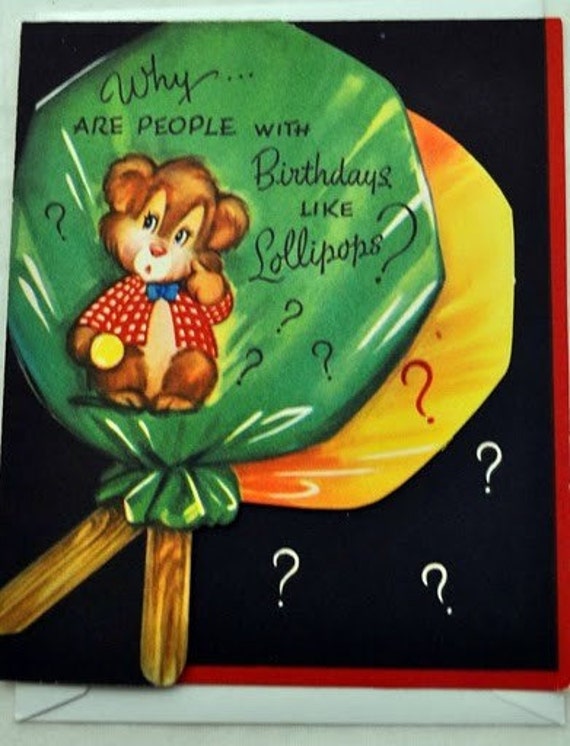 Unintentionally Naughty Birthday Card
(The inside says, "'Cause they both get a licking!But isn't it fun?" )